Fresh Designs Crochet: Toys
It's here! Fresh Designs Crochet: Toys has been published by Cooperative Press and is currently available as an e-book (PDF) that can be purchased directly from Cooperative Press or Ravelry. The print version will be available later this month, and will also be available from Cooperative Press and Amazon.
Single patterns from the book are also available for sale from Ravelry.
Featuring 10 designers from all over the world, the book provides crocheters with 10 projects that range in size from fairy toadstools that fit on a fingertip to big cuddly stuffies.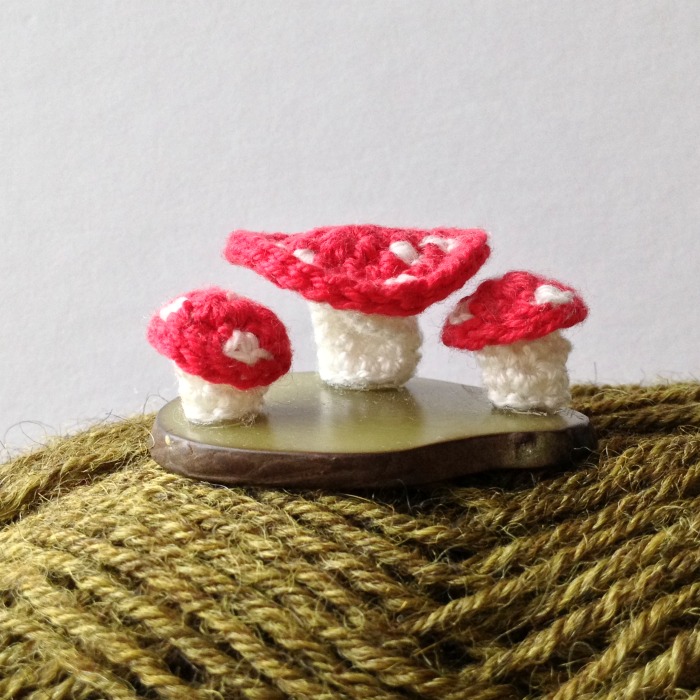 With photographs by Caro Sheridan and the clean, crisp layout of the Fresh Designs series, this book is designed to be a pleasure to flip through and to use. The projects use basic crochet techniques, making this a great book for a beginner crocheter, or for a more experienced crocheter looking for quick gift projects. Many of the designers in the book are also parents who know what kids like. Angelia Robinson's Felted Ninja Doll was a request from one of her sons, who wanted a ninja action figure, and Justyna Kacprzak's Hug the Robot was a special gift for her child, for example.
Fresh Designs Crochet: Toys also kicks off the crochet books division of Cooperative Press, in response to passionate requests from crocheters who want the same fun, high quality choices that Cooperative Press provides to knitters. Please let Cooperative Press know what you think! The customer service help desk is located at cooperativepress.zendesk.com, and you can also visit Cooperative Press on Facebook, Twitter (@CoopPress), and Instagram (@cooperativepress).